Unobtanium For Sale: OEM Toyota Floor Mats NIB Version One
Up for sale is a brand-new set of OEM Toyota MR2 Spyder Floor Mats and they are still in the sealed bag (New In "Bag") they came in from the factory.  These are the version one floor mats that have the MR2 Spyder logos embroidered directly into the carpet (which is different from the 2nd version that had a cloth tape that was embroidered and then glued to the floor mats.  The MR2 logo is in silver thread and the Spyder logo is in white thread.  The price for these mats is $450 PLUS shipping and handling.  Please note that the photos I have included here show the mats that are for sale that are in the sealed bag.  I have also included photos of the floor mats that are currently in my Spyder.  The mats that are in my spyder are not for sale.  They are only here for visual reference because they are the same version as the mats that are in the sealed bag.  Please also note that inside the sealed bag, along with the floor mats, are two additional sealed bags each containing a floor clip so the buyer will have the two clips required to secure the driver's side floor mat.  I figured I would offer these up for sale here first and then if there is no interest here, I'll put them up for sale over there on the Chatty dark side. 🙂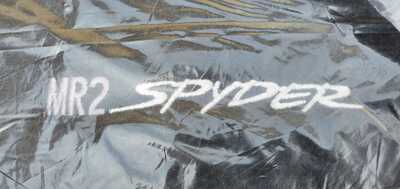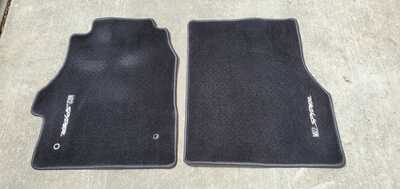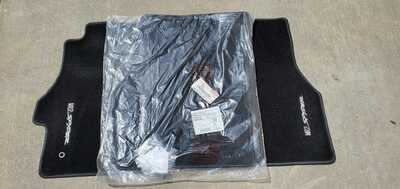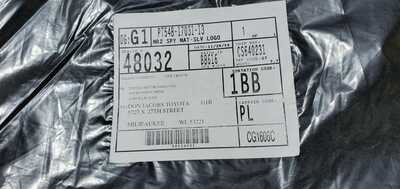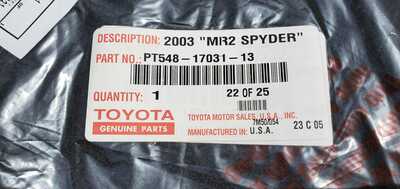 Good for you UM
I know it must have a tough decision 
also a fair price, all things considered 
Posted : April 15, 2022 8:23 am
Good for you UM

I know it must have a tough decision 

also a fair price, all things considered 
Thanks cspidy.  Yes.  It was a tough decision.  Thanks for the positive feedback.  Much appreciated.
Topic starter
Posted : April 15, 2022 11:05 am
Nice.  I still have a set of those as well.  But I have put them in the car a couple times for car shows only.  I have no plans to sell mine and I think your price is incredibly fair considering how rare those are.  GLWS!
Posted : April 24, 2022 1:39 pm
Thank you for your interest and support around these floor mats.  I am happy to report that they have been sold.  🙂 
Topic starter
Posted : April 25, 2022 5:36 pm