What are you listening to today?
A lot of that stuff sounds like music from the Heavy Metal soundtrack. 
This is one of my favors from them. Most people don't know how Don Felder is. He wrote pretty much all of the music for Hotel California and proved it in the court of law where he was given his due.  One of the understated guitarists of the 70s. 
Posted : July 23, 2021 8:18 pm
Posted : July 28, 2021 7:39 pm
Incredible one man band, FKJ
Posted : August 15, 2021 3:35 pm
RIP Charlie Watts. As a long time Stones fan, I always thought he was a great drummer. And to think he started out a a jazz drummer !!
Gotta go play me some Sympathy for the Devil.
Posted : August 26, 2021 2:29 pm
 They just re-released The Bee Gees  greatest hits in 24bit audio. The remastering process is very hard to get right when they are working with old tape and making sure its true to the original mixing, but its worth it. The level of detail and overall feel of listening to high resolution audio of talented musicians and production engineers is like experiencing a fine work of art all over again.  You can hear the bass lines clearly and so much vocal separation. Old CD recordings is like dragging yourself though the mud compared to this. 
Having said that I though this was some what hilarious from the Foo Fighters
Posted : September 3, 2021 7:22 pm
Strap in boys and girls, this eclectic music nerd has found something new, and it's miles away from anything else I've ever listened to. If you watch the Vikings TV series, you may have heard some snippets of this in one episode. Otherwise, this one's unparalleled in this millennium. The definition of old world. 
First, some background (swiped from Wikipedia):
Heilung is an experimental folk music band made up of members from Denmark, Norway, and Germany.[3] Their music is based on texts and runic inscriptions from Germanic peoples of the Bronze Age, Iron Age, and Viking Age. Heilung describe their music as "amplified history from early medieval northern Europe". Their music is usually about Norse deities, jǫtnar, and valkyries. "Heilung" is a German noun meaning "healing" in English.[4]
The references to the early ages of European Civilization are also made by using texts from historical artefacts or historical poems. The languages used are varied, with German, English, Gothic, Old High German, Icelandic, Old English, Proto-Norse, Proto-Germanic, and Viking age Old Norse being used.
As instruments, items are used that may have been already available to humans in the Iron Age, such as drums, bones or spears.
According to an August 2018 interview, the instruments they use consist of:[9]
drums, including one with horse skin painted with human blood, two drums with deerskin and a drum with goatskin

bones, including a human forearm bone and deer bones

a buffalo horn rattle

a clay rattle with human ashes

a Hindu ritual bell

antiques from temples

a reconstructed silver cup from the Viking age
a ravanahatha (an ancient Indian instrument)

other rattles, whistles and percussive instruments
Faust's throat singing recalls the Tibetan or Mongolian style. Juul uses a chirping whisper as vocals.
Elaborately designed costumes are worn by the band members on stage. These are partly based on the "spiritual traditions of the Eurasian circumpolar peoples", or are historically correct reproductions of Nordic Bronze Age clothing.
...So, this is pagan? Yes
Does it sound scary? Sometimes.
Is their screaming/yelling? Sometimes, but not in the same way as modern metal and it's derivatives. 
Is it demonic/evil? No
Tied to white supremacists? Absolutely not. The group has repeatedly reinforced that their music has no affiliation with any modern political or religious views, and any attempt to draw correlations is completely wrong. Heilung is for all people.
So, some actual music now. The second album is considerably easier on the ears than the first, due to more dominant female lead vocals, so we'll start there:
Now, something from their early works. This is the third or fourth song I listened to, and the one where I fell. In the beginning of this song I felt like I was tied to a stake surrounded by dancing cannibals, by the end I saw what Heilung is doing as both profound and primal. 
Also of note, the video above is from their first ever live ritual. They spent a year developing the performance. I think their dedication and effort shows; and speaks volumes about what their music means to them. The whole live ritual can be seen on YouTube, if anyone is interested in seeing it just search "Heilung LIFA". 
I hope someone may find this of interest. Stay safe everyone!
Posted : September 25, 2021 4:22 pm
It looks like a George Clinton production with the Funkadelics.
Anyway good news. I have been waiting for this for a long time and now its here. The entire Pink Floyd works have been re-released in 24 bit audio. It appears they did the original masters justice by not removing the flaws. I got the Dark Side of the Moon for now.  
There is some line noise on Money and it appears there is a faint "Ticket to Ride" orchestral artifact at the very end of the album.  It turns out no one knows why some versions have it and others don't but it is speculated they have taken it out in subsequent mixing. I would imagine that since the Beatles used that studio its possible that they reused tape that didn't erase it all the way or its possible that its a faint echo from one of the other studio rooms. 
 Either way its much better than any previous versions I have owned before. Its not just about more detail its also the smoothness.  I am going to warm up the tubes to play it on the big system this evening. 
Posted : October 19, 2021 3:21 pm
Travelled out to Houston yesterday to see lespecial live. Fantastic stage presence! About a third of the set was tracks they haven't recorded yet so got to hear some new stuff. It's their first time in Texas and turnout was not exactly impressive, but they put heart and soul in it anyway. With the 600 head venue at ~10% capacity it was almost a private show. Can't complain about being able to see/hear without struggling for position... And it was great to talk with them all post show in a relaxed atmosphere.  Hopefully they gain some more traction down here and come back around soon. There's just something about a three piece band.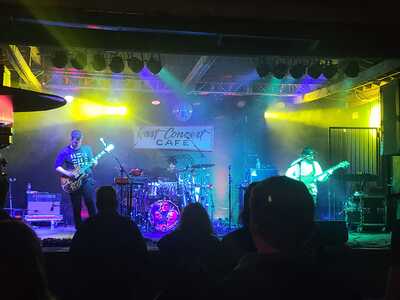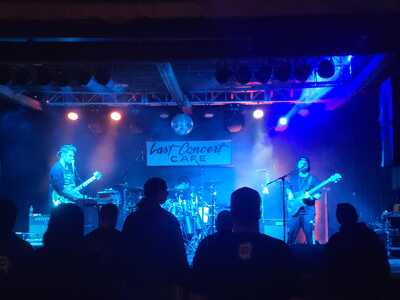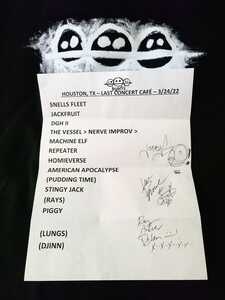 I am now going out of my way to see the few shows out there I want to see. Just about everybody is touring, trying to get back out there. I saw Tool in Feb, a couple weeks ago Snarky Puppy was kind enough to play two shows in the theatre I work in, lespecial last night, next month I'll be experiencing Primus playing A Farewell to Kings in its entirety along with their own works. Still have tickets to a 2yr delayed Rammstein show that should play in September and Heilung is also in the states this fall. May have to go to Dallas for that one. 
Posted : March 25, 2022 9:49 am
I love me some Snarky Puppy, now!  Congrats on getting to enjoy them at your theater.  That's awesome!
Posted : March 26, 2022 2:09 am
@marsrock7 Rammstein FTW!
2005 Spyders (Two in Paradise Blue Metallic, One Super White)
2007 S2000 (New Formula Red)
1970 Olds 442 W30 (Nugget Gold )
2004 Tundra SR5 Double Cab (White with 2UZ-FE Engine)
Posted : March 26, 2022 8:29 am
I cant believe this is 36 years old. Its ahead of its time. 
Posted : April 19, 2022 11:20 am
Rammstein circa 1996.
2005 Spyders (Two in Paradise Blue Metallic, One Super White)
2007 S2000 (New Formula Red)
1970 Olds 442 W30 (Nugget Gold )
2004 Tundra SR5 Double Cab (White with 2UZ-FE Engine)
Posted : July 17, 2022 4:21 pm
 I thought this was a good example of the kind of talent from the 70s where people expressed themselves with being the best at what they do. You don't see this kind of showmanship anymore. 
Posted : July 23, 2022 10:30 am
I've gotten into Outlaw Country in my later years. Steve Earle, Sturgill Simpson, Tyler Childers, and these guys aren't that bad.  Considering the dearth of real rock these days, this genre is becoming the closest thing to rock.  I'm not crazy about the video, but this song caught my attention:
removed link
Posted : August 2, 2022 3:22 pm
I have only posted about this about 14 times.... Some different video (mostly) of "Live at River Plate". WOW! Malcolm Young, Angus Young, and Phil Rudd. And the audience.... Argentinians love their rock! 
2005 Spyders (Two in Paradise Blue Metallic, One Super White)
2007 S2000 (New Formula Red)
1970 Olds 442 W30 (Nugget Gold )
2004 Tundra SR5 Double Cab (White with 2UZ-FE Engine)
Posted : August 13, 2022 11:36 am