End of Summer MR2 BBQ
We're doing another one! Please, if you couldn't make it to the one in august, we'd love to see you at this one!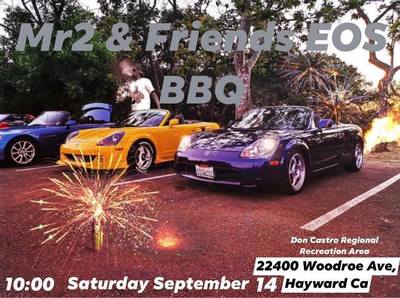 Posted : August 23, 2019 6:20 pm
Those who do attend, don't forget to bring a crisp $5 bill for the park entrance! This isn't for us, this is for the park itself. But we did get a reserved spot and a beer and wine license so if you want to help offset those costs, bring some food and drink! 
2000 Toyota MR2 Spyder, 2017 Lexus CT200h F Sport
Posted : September 13, 2019 1:41 am