Amateur Armrests
PM sent. It is your creativity, talent and generosity to your fellow Spyder owners that make me smile (of course along with my Spyder).
Posted : August 12, 2019 11:12 pm
@cyclehead Bree Peng is me.
Perforated middle, short armrest: black material, yellow stitching. Material: the leather if possible. Vinyl if not
Posted : December 22, 2019 10:16 am
Any progress through your list?
Wow, sorry for the slow reply.  Holiday vacation days make some excellent work-days to catch up on armrests.  So I'm getting some quality time at the sewing machine now.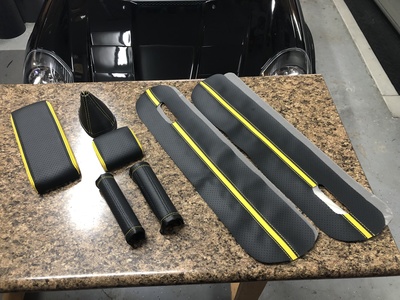 I make Amateur Armrests - see the Commercial Forum. I also have SMT seals available.
Posted : December 23, 2019 10:06 am