TopSecret Turbo Kit, Apexi PFC + FCHako & Tuning Laptop, 630CC Injectors, Che Catless midpipe, Innovate MTX-L WB02
Galo and LT already know I'm keeping the car, but to the rest of you, I've decided to keep it and pull the turbo kit back off. The MR2 was supposed to be my fast car while I had a daily that was slow. My wife convinced me to sell that slow daily and get back into a 1 series bmw which means the mr2 doesn't need to be that fast anymore.. I did the turbo thing and accomplished what I needed to by installing it after owning the kit for so many years, now i'm ready to move on from it and just have a fun, reliable toy again so it's coming off.. 
Backstory - Purchased the turbokit years ago(2011 or so) off the other forum. life happened and I just sat on the kit for years. I finally installed the kit a few months back. now, after much thought, I felt like I completed the "project" that was installing the turbo kit, and felt it time to part with the car after owning a spyder for more than 10 years and moving on to a Lotus. Well. I changed my mind. I'm keeping the car, but I'm changing my goals. I no longer feel the need for speed and have decided to un-do all of the work I did installing the turbo, and take it all out.. that means I am passing it along to someone else. I've posted the kit here in the past, albiet never really serious about selling it, just more exercising the thought, but the time has come... the kit has changed and developed over time and I just no longer have a need or use for it and would rather the 1zz be reliable in its old age until I figure out the next step.
So, what's special about this kit? Top-Secret developed it to replace the stock header and to bolt up directly to the stock or aftermarket Mid pipes. I did exactly this and bolted it to a Che(Topspeed) catless mid(test) pipe. I used black 2.5" aluminum piping for the whole thing. used a boost block to handle the distribution of vacuum lines, paired it all up with an older, but solid HKS BOV and Denso(siemons DEKA) 630CC injectors(plus the harness for them to work). For ECU, the apexi PFC and commander, and the interface being the FC-Hako. For tuning, I have a Dell laptop with stylus that connects to the FC-Hako, along with an innovate MTX-L WB02 wired in to log AFR's. Similarly, I have a Bosch Map sensor plugged into the expansion port of the PFC which allows me to log boost/vacuum levels in FC-Edit(CoPolot doesn't recognize this so no logging boost this way in there).
So what does it need? Well, if you buy everything in this listing, nothing really.. You'll want/need a proper tune, and you'll need to figure out a solution for charge cooling. I purposely left a long 2' straight section of pipe where an a2w intercooler can go, but I do not have one to include.
Top secret turbo kit- Greddy trust t517z
the turbo is newly rebuilt and has under 50 miles on it since being rebuilt.
All piping is black 2.5" aluminum from the turbo to the manifold.
currently installed with an Hks ssqv bov, but I also have a Greddy BOV that would need to be rebuilt that will be included.
I also have 630cc denso injectors that will be included at an extra cost.
I'm also considering selling the apexi PFC and commander, which would include an FC-Hako and a laptop that I use for tuning with copilot and fc-edit pre installed and a handful of 1zz and 2zz maps.
here's what i'll post for sale for now.
TopSecretTurbo kit with Greddy Trust T517z, 2.5" aluminum piping, aem dry flow air filter, oil lines and hardware, oil sandwich plate, hardware and fittings, etc. (it could effectively bolt in place of your stock header and be made to work). $1400
che catless mid-pipe - $150
Denso 630cc injectors + adapters - $275
Innovate MTX-L WB02. - $150
Apexi PFC, Commander, FC-Hako, Laptop and tuning software/tunes, Bosch Map sensor, custom commander holder(Group buy on the forum)- $1650
Pre-tapped stock oil pan - $30
Luxery Part Gauge Pod - $45 - has a crack and needs to be reinforced.
Shipping - I'll ship everything but the turbo kit itself. It would end up being a lot of money with how much there is and how heavy it would all be, so pickup/meetup only in the South East/Eastern Shore, US.. I'm in Charleston, South Carolina. I literally have a large plastic box that's on wheels that everything will go in.
Possibly open for trades depending on what you have.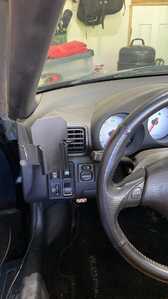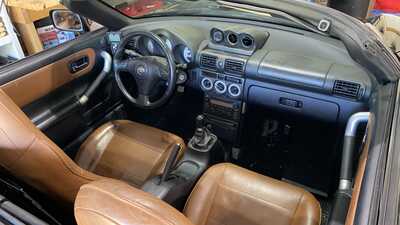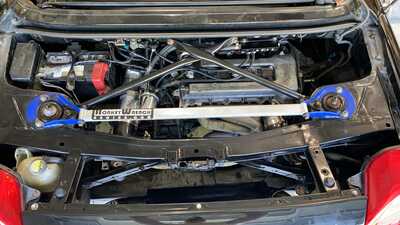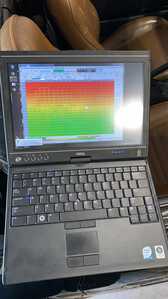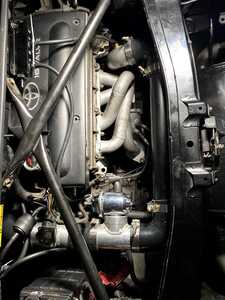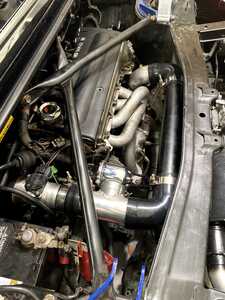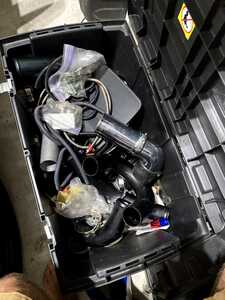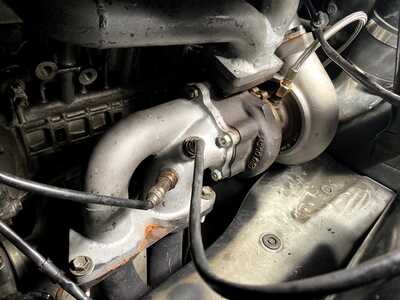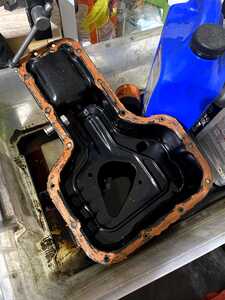 www.patricklipp.com
www.mytechliving.com
Topic starter
Posted : June 16, 2021 11:23 pm
Great kit! Good thing I don't have a 1zz or I'd be tempted. GLWS!
Posted : June 21, 2021 12:33 pm
I have always sort of wanted to add a PFC Commander to my PFC+datalogit setup.  Not sure if you're interested in separating that piece out.  I already have a holder though.  So it may not make sense for you to sell that separately.  Just thinking out loud.  I already have parts stacked up behind other parts to install / change after I get the engine back in the car.
Posted : June 23, 2021 6:55 pm