TireRack saved my bacon
I got a flat tire last weekend on my sedan.  I picked up a pair of scissors in my rear tire#&*!   I went to order a replacement from TireRack and noticed the purchase would include "free road hazard" for two years!  Hey, that flat tire isn't two years old.  I turned in a claim, sent pictures of the tire and they sent me FULL reimbursement.  $245.00 without any pro-rated tread wear crap.  They just sent me a check for full purchase price.    Pretty impressive.  (I drove the wheels to the shop in my spyder of course.)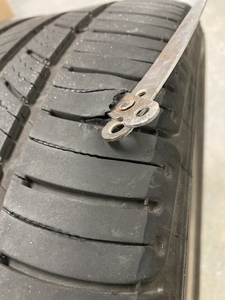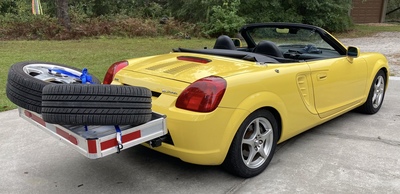 I make Amateur Armrests - see the Commercial Forum. I also have Convex Mirrors and SMT repair seals available.
Topic starter
Posted : September 17, 2020 9:44 am
Good to hear. I have had nothing but great experiences from TireRack. One time one of my centering rings became fused to the hub and it got damaged trying to remove it. I called them up for a replacement well after the warranty and they just sent another free of cost.  I believe someone long ago had a problems with their new tires not being what they wanted and TireRack worked out an exchange and covered all the cost. I never heard of a bad experience with buying on line but have heard of bad experiences from some chain tire shops. 
Posted : September 17, 2020 10:16 am
Nice!  I've bought many tires from them in the past (as well as other places).  I haven't needed to use the warranty yet, so it's good to hear they stand by theirs.
Also, what an incredibly unlucky pickup of a pair of scissors into your tire!  2020 is a relentless year.
Posted : October 9, 2020 9:03 am