The random chat thread for throwing out things that don't matter
My grandson and I entered a car show hosted by a local elementary school this last weekend and took first place in the import category.  It felt good to get out and represent the Spyder again.  Since my grandson was about 4-years-old we have tried to do a couple of car shows a year, but now that he is older (13) and very busy with travel baseball (he's really very talented/skilled) we are lucky if we get one show in a year.  When he was 4 or 5 we were driving to a car show and he asked me, "He Pa, when you die can I have the Spyder?"  I had to tell him that it has always been the plan that when I no longer am in need of the Spyder, it would be his.  He just smiled and said, "Thank you, Pa."  We had a great time.  He is a great kid and I am grateful.  Here are a few photos we took when we got back home with the trophy.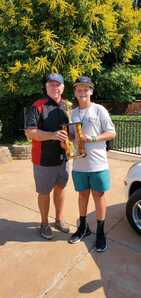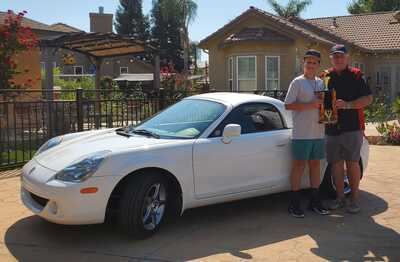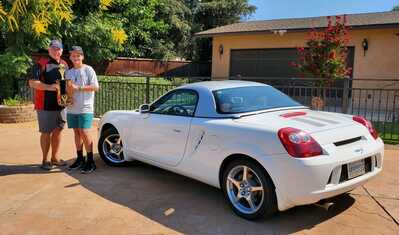 Posted : September 19, 2023 12:30 am
Congratulations UM. I remember when you sent a picture of your Grandson for the advertisement we did years ago. 
Posted : September 19, 2023 4:07 pm
Posted : September 20, 2023 11:39 am
Thanks for posting pics, Uncle Mush! Really nice.
2000 Toyota MR2 Spyder, 2021 Lexus UX 250h F Sport
Topic starter
Posted : September 22, 2023 12:02 am