Door pull loops (pull bar delete)
I've been wanting to get rid of the pull bars for a while and finally got around to it. I wanted a clean and intuitive solution that gave me more leg room. After several experiments I ended up with this: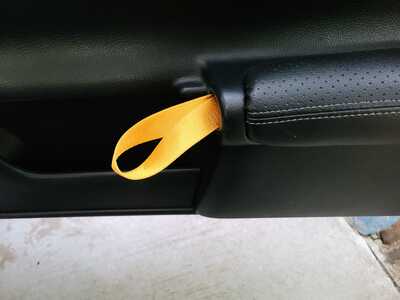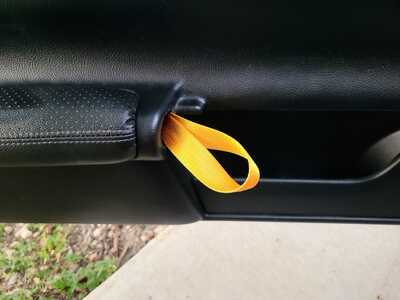 These were made with "18in" anchor soft loops for ratchet straps I found on Amazon. Turns out they are about 17in long due to the 1in sewn overlap. Nonetheless I wanted to experiment to find the perfect placement and figured I could cut them in half so I could try a pull with and without a twist in it.  The twist was the way to go: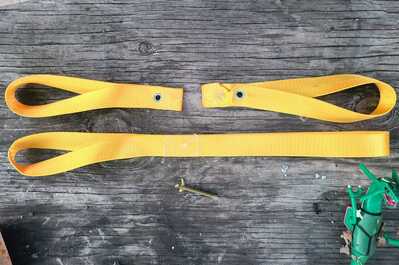 I cut the strap in half in the center of the sewn area (sharp blade or razor) and burned the ends to avoid fraying. Cutting with a hot knife would do it all at once. A 1/4in grommet was a perfect fitment for the factory grab bar screw... And any excuse is a good excuse to use a grommet press.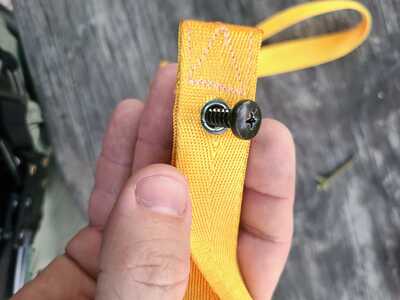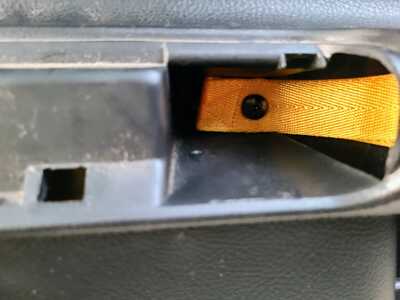 The loop orientation is important thou (at least to me). The untwisted loop was also slightly too long, so I gave it a twist to mirror (not match) the twisted loop I already liked and added another grommet, matching placement as well.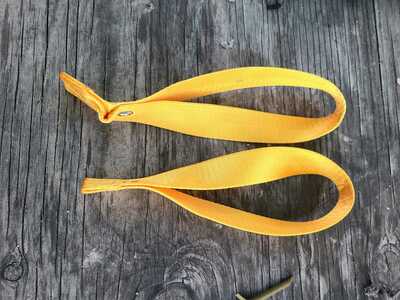 Grommet to loop end is ~7in: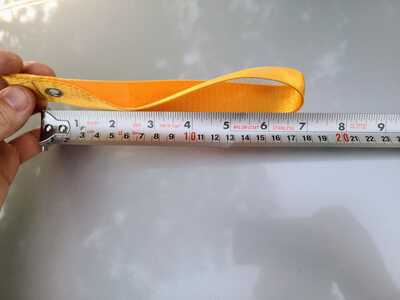 They were installed with the flat side of the loop facing the exterior of the car, twisted side to the interior, and "open" to the topside. That is what is pictured at the beginning of the post. The loops are simple and intuitive to drop a finger or two in to pull the door shut.  Plenty of leverage. Other orientations resulted in less than ideal placements, flat side to the interior looked like this: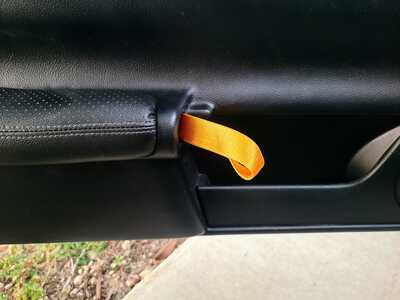 Full door panels: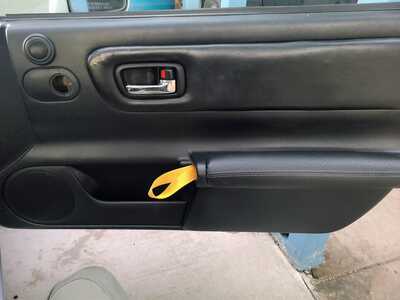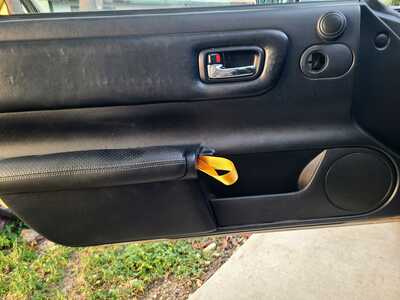 Just need to blank off the holes under the tweeters now. 
My knees are now happier. Really enjoying the additional space!
Topic starter
Posted : June 30, 2023 5:34 pm
Great write-up!  Thanks for taking the time to chronical, with photos, the process that you used to make this modification and to make your spyder even more unique to you!  🙂 
Posted : July 1, 2023 12:36 am
That's great!  Now there are 2 different ways to do a pull handle type setup instead of the bar.  Creating a blank that is flat would be pretty easy to design and 3D print.  Matching the factory curves and making it look really nice will take more skill though.
Posted : July 1, 2023 10:50 am
Topic starter
Posted : July 1, 2023 8:49 pm