Anyone going to the Dragon any time soon? I'm thinking sometime in the next few weeks.  
Posted : September 24, 2019 3:51 am
Best weather of the year. Leaves should be changing soon; extra eye-candy for the drive up there.
🐸, 2003, Electric Green Mica, (still !) not enough mods...
Posted : September 24, 2019 1:32 pm
I'm planning on heading up to the Dragon on Friday afternoon October 4th to 6th. Looks like I'll be alone. Anyone wants to meet up let me know.
Posted : September 26, 2019 10:24 pm
Had a great time at the Dragon meet this weekend, even though I was the only Spyder there. I even got a dam picture.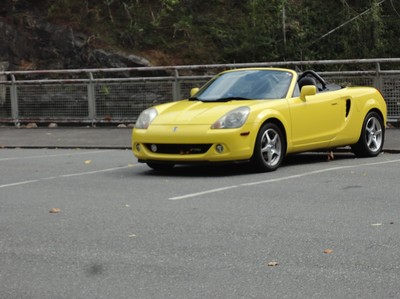 Posted : October 6, 2019 11:50 pm