LT's Engine swap and more Extravaganza
Well, I have been accumulating parts for a long time now.  And things kept (and will continue to keep) getting in the way.  But this past weekend, I actually made some good progress with more plans in the works.  Lots of parts taken off the car, but still much more to go before the engine comes out.  I'll be posting as regularly as I am actually able to work on my car, but I am definitely excited that the wheels are finally in motion again on this project.
Details will follow, but the main project is replacing my beat up, 1ZZ with a built 1ZZ that I bought some years ago at an incredible deal.  And then swap out some other parts, install parts that I've had laying around like the delrin shift cable bushings and many other things like that.  Most of this build will focus on the mechanical aspects of it, but also some cleanup of the area and some re-routing of wires, hoses, etc.  I am changing up my intercooler setup with a different heat exchanger and different reservoir.  Basically, this will be a big 2.0 version of my build that will benefit from the years of experience in gradually making what I have now as well as stuff I've learned from this community.
And no thread is useful unless there are some pics.   so....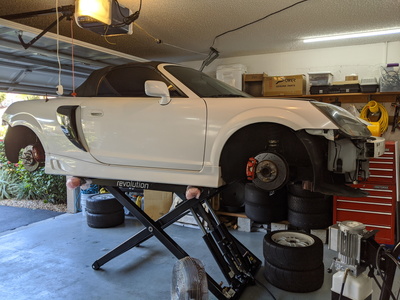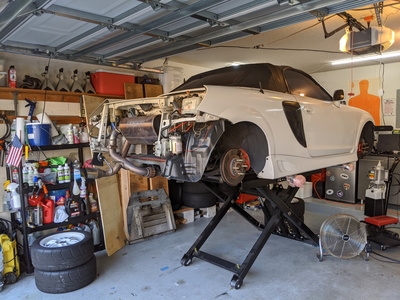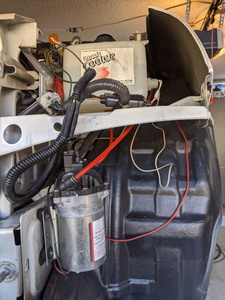 Topic starter
Posted : December 7, 2020 10:00 am
Nice refresh project.  I had to fix a number of things around 2016 to get my car back to the way it was and then improved on it a little in the process. It is a great feeling once you get the car finally the way you want it. At this point considering there is nothing like the Spyder on the road the car has become timeless. 
Posted : December 14, 2020 8:45 am
Any progress yet? I want to see moar!
Posted : February 9, 2021 6:10 pm
I have been making slow progress.  I'll post some pics soon of where things are at.  I am super close to having the engine out.  I have just been so damn busy with all the other projects that come up.
I did send my exhaust components and intake pipes to Jet-Hot to get coated and am basically taking my time and fab-ing up some customer braided hoses for oil return and all that sexy engine stuff.  so when this all goes back in, it should look pretty sweet.  Part of the problem is as I'm removing things, I just keep thinking "... hmm.  I should just replace this with a better part.".  it's a sickness.  hahaha
I'll add pics in the next week or so of some of the progress and various things I've done.
Topic starter
Posted : April 28, 2021 4:50 pm
Just get it done ASAP so you can enjoy the drive. Since my car has been taken out of hibernation I always look forward to driving it. 
Posted : April 29, 2021 9:32 am
I found w2a parts at cx racing. Seem to be decent enough.
Posted : May 1, 2021 2:52 pm
That scissors Jack is bad ass
Looks like it's $2k...interested in 1/2-zies?
"Think as we think", say many Spyder owners, "or you are abominably wicked, you are a toad". After I'd thought about, I said "I will then, be a toad."
Thank you, Stephen Crane
Posted : May 5, 2021 8:50 pm
That scissors Jack is bad ass

Looks like it's $2k...interested in 1/2-zies?

 
That's what I paid for mine.  It works great.  Hard to access the middle of the car, but front and rear are perfect.
Topic starter
Posted : May 6, 2021 1:05 pm
Here's a couple pics of misc progress on custom hoses and pipe coatings...
Custom oil return line: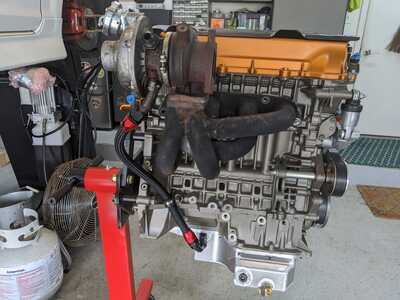 Please note that both the turbo and header are spares used for mock ups only.
Jet Hot Intake pipes coated: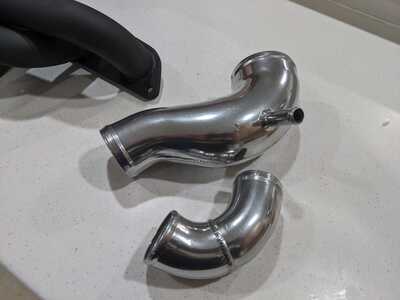 Jet Hot Exhaust Pipes coated: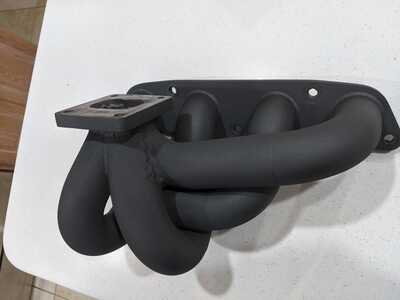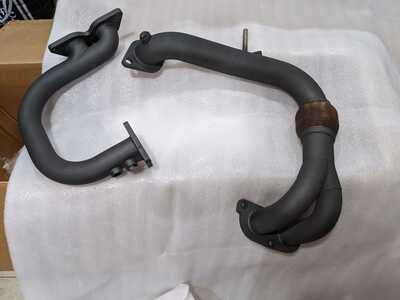 Exhaust is coated in 2500* coating and intake pipes in the 1300* coating.  I figure they should help keep the air cool on the way in and keep the heat contained in the pipes on the way out.  🙂
Topic starter
Posted : May 6, 2021 1:32 pm
I finally hit a major milestone in my project.  The engine is OUT!  It seemed like this was never going to happen for so long.  Now it's a matter of cleaning things up, sorting out how I'm going to route my vacuum lines and wires better and clean some more and then get the necessary parts migrated over to the engine that's currently on the stand.  Fun times ahead for sure.
... Oh.  I almost forgot.  I need to post the mandatory photo...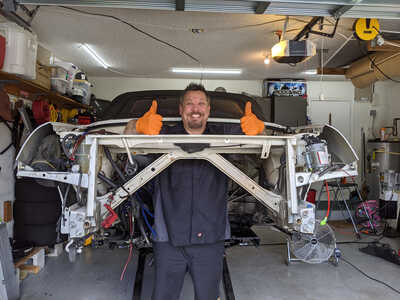 More to come soon-ish, I hope.
Topic starter
Posted : May 22, 2021 5:20 pm