LT's Engine swap and more Extravaganza
Well, I have been accumulating parts for a long time now.  And things kept (and will continue to keep) getting in the way.  But this past weekend, I actually made some good progress with more plans in the works.  Lots of parts taken off the car, but still much more to go before the engine comes out.  I'll be posting as regularly as I am actually able to work on my car, but I am definitely excited that the wheels are finally in motion again on this project.
Details will follow, but the main project is replacing my beat up, 1ZZ with a built 1ZZ that I bought some years ago at an incredible deal.  And then swap out some other parts, install parts that I've had laying around like the delrin shift cable bushings and many other things like that.  Most of this build will focus on the mechanical aspects of it, but also some cleanup of the area and some re-routing of wires, hoses, etc.  I am changing up my intercooler setup with a different heat exchanger and different reservoir.  Basically, this will be a big 2.0 version of my build that will benefit from the years of experience in gradually making what I have now as well as stuff I've learned from this community.
And no thread is useful unless there are some pics.   so....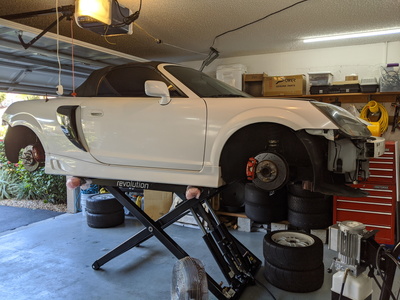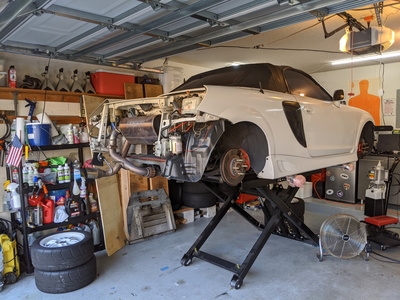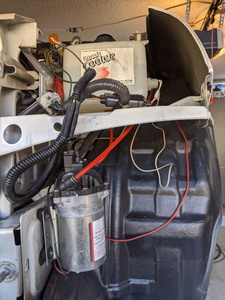 Topic starter
Posted : December 7, 2020 10:00 am
Posted : December 13, 2020 4:16 pm
Nice refresh project.  I had to fix a number of things around 2016 to get my car back to the way it was and then improved on it a little in the process. It is a great feeling once you get the car finally the way you want it. At this point considering there is nothing like the Spyder on the road the car has become timeless. 
Posted : December 14, 2020 8:45 am
Any progress yet? I want to see moar!
Posted : February 9, 2021 6:10 pm