The last of the true NA I6 BMW's - I got a new car.
I somewhat recently got a new(to me) car. The last few years I had been driving a mazda 3i sport. It was a reliable car, but not a drivers car in any way. My wife has been well aware of my disdain of the car for the last few years, and it was her idea to get something I would like and enjoy more. I did the car searching thing, but no matter what I looked at, I always went back to 1 series BMW's. After previously owning a 135i a few years ago, I fell in love with the platform and what it offered. Unfortunately, I already have my "Fun" car in the mr2, so I didn't want, nor did I need another 135i and the potential issues the turbos would bring(I would have had to go with the n54, pre 2010 due to cost). This brought be to the point of looking into the 128i's and my realization of what the car actually was. 
BMW has always been known for their smooth, high revving inline 6 engines. With their golden child, at least for performance, always being the 3 series, when paired together, they made bmw live up to their name of the Ultimate driving machine. Unfortunately, as times change, their cars started to get bloated and bulky. Similarly, they, as well as other companies, have begun transitioning to smaller displacement turbo charged engines in favor of fuel economy and chasing emissions standards(Nothing wrong with this). Unfortunately, in my opinion, this has ruined the raw, visceral platform that once was. There was one car though that I discovered maintained what BMW once was. 
Enter, the BMW 128i. I, much like many others, discovered this car and what it had to offer by chance. While I was well aware of the 135i, I always overlooked its sibling as the Turbos had me swooning for more power. And yet, here I am, the proud owner of a 2010 128i. 
So what makes this car so good? Well, first, it's got what BMW because known for; A 3.0l NA Inline 6 that revs out to 7K. Not only that, but the 1 series is a car that hasn't had all of the bloat added and is more reminiscent of an e46 3 series than it does the e90/92. 
Myself, like so many others like to say, the e82 128i is the last of the true NA BMW's.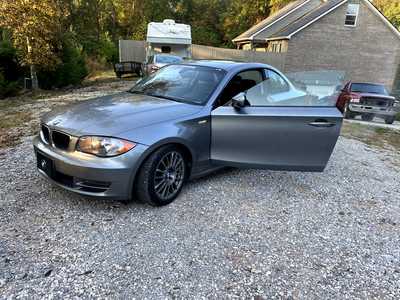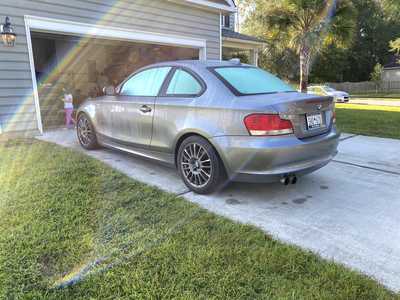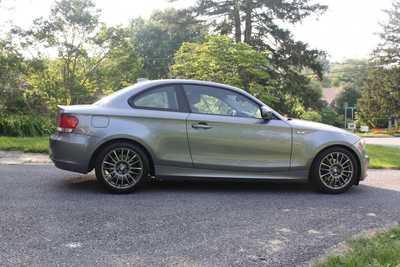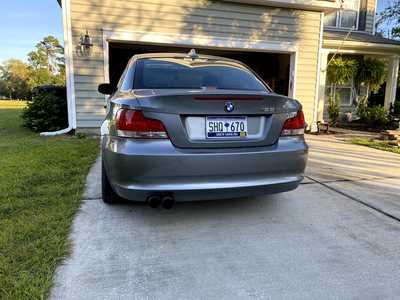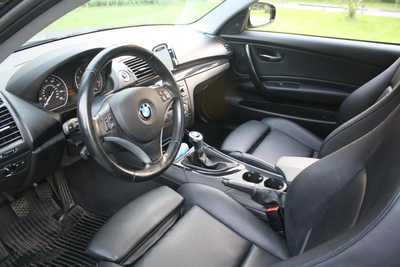 Out of every other car I've owned, This car brings me the closest joy to the first few drives in my MR2. The car is a 2010 Manual with the Sport Package(not m-sport) which gave me the sport seats and Shadowline package for black trim on the exterior. Other than that, it's got the OEM BMW Performance muffler, Bilstein struts/shocks, Dinon shock/strut mounts, and Vorshlag Camber plates. I've also got two sets of wheels/tires, one high performance summer, and the other is a stick track tire.
So, what are my plans with the car? Well, I want to bring it up to euro 130 spec which includes pulling the intake manifold and replacing it with that from a 330i. That and the respective OEM reflash should get me around 30-40hp. At some point an exhaust, but the car already handles and performs admirably, so I'm not pressed on changing much.
www.patricklipp.com
www.mytechliving.com
Topic starter
Posted : December 18, 2020 9:24 am
Congrats on your new to you toy.  I'm just checking . . . you are keeping the MR2 Spyder, correct?
Posted : December 18, 2020 9:55 am
I agree. I had a 2007 CPO 525 with the same engine. Its basically their 3.0 n54 engine but detuned depending on what trim you got.  I love inline 6 engine for their smoothness and its the closest thing to the V12 type of firing order and flat torque curve. While it was in the shop they gave me the 128i as a loner for a week and I had so much fun with it.
 About two years into ownership the car had all sorts of issues and was horribly unreliable so I test drove a newer 5 series with the four cylinder turbo and it was garbage including the cheap Honda like interior. It had peaky power delivery even though it had more horsepower it did not feel like it. My 2ZZ is far soother then this engine. 
 Anyway good to see you are not compromising and getting what BMW is known for which only a hand full of manufactures still make. I believe even Mercedes have gone back to the inline 6 and are ditching their 8 in some applications.  
Posted : December 18, 2020 9:59 am
@uncle-mush The only way i'm getting rid of the spyder is if it's replaced with either an elise or a 4c, so yes, i'm keeping the spyder. 
www.patricklipp.com
www.mytechliving.com
Topic starter
Posted : December 18, 2020 12:00 pm