A fellow who lives down the street from me has his 2003 Spyder for sale.  I told him I would post a few photos for him in the for sale section of the website.  In the meantime, is this an OEM wing?  The family who owns the car is the 2nd owner and the car came to them with this wing and was told it was from the dealership that way.  Your thoughts?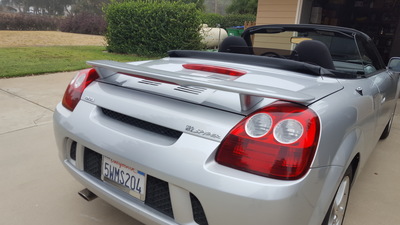 What should I look for to determine if it is OEM or not?  The third brake light red lens did not say Toyota on it, but I don't know if that means anything.
Posted : October 20, 2019 5:26 pm
Looking at the pic you posted, that looks like a knock-off.  There are a few things that don't look right.  It's a little too "rounded" if that makes sense.  And the integrated light looks way different.
The TBL delete is a main sign that it's authentic.  But, let's say the owner didn't want to do the delete.  Well, you can still check by looking to see if the wing is 3 separate pieces consisting of the 2 feet and the wing itself.  they are bolted together with black possibly torx bolts.  I'd have to go downstairs and look at mine.  Also, the wire that goes to the spoiler comes out of the right (passenger side) foot.  It's also not fiberglass.  so there should be a little flex like one of the bumper covers, but a little thicker.
I've posted some pics below.  Unfortunately, I didn't post a pic of the whole thing, but there are probably other pics of my spoiler floating around somewhere.  haha.
Hopefully this helps.
Posted : October 21, 2019 9:21 pm
Actually, I decided to go take some pics to help identify the real deal.  Please see below...
3rd Brake Light delete: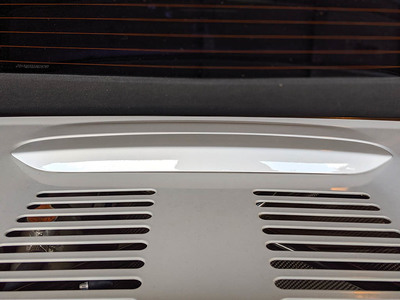 Left Foot: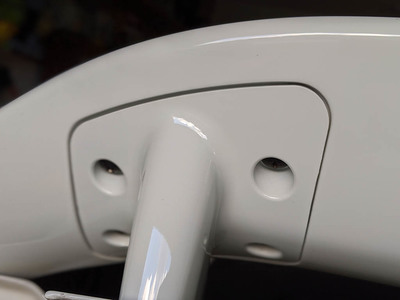 Right Foot: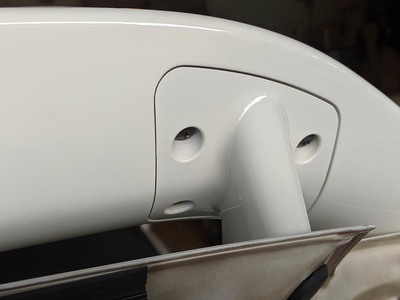 Integrated 3rd Brake Light (Toyota emblem with other markings):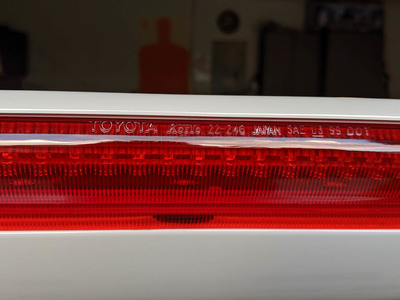 3rd Brake Light cable: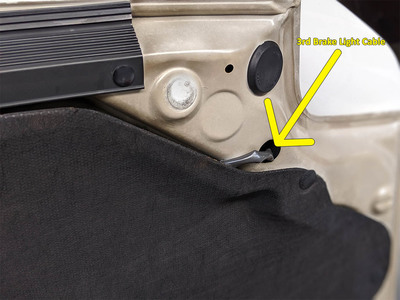 Posted : October 21, 2019 9:38 pm
Thanks LT.  That helps a bunch!  Posts look different and the red lens definitely did not have Toyota on it.  I tried flexing it a little and it didn't budge.  Also, there were some small cracks in the surface that made me think fiberglass.   Thanks for confirming my suspicions and for taking the time to take and post photos. 
Posted : October 22, 2019 2:01 am
Glad I could help.  I replaced a knockoff spoiler with the real deal several years back.  There is a weight difference too (The authentic TRD spoiler was either 4 or 6 lbs lighter).
Hopefully, these pics will help other people identify the real ones too.
Posted : October 23, 2019 1:10 pm
Hey LT, thanks for the pics because my 3rd brake light has not worked since I bought the car 10 years ago, so now I know where to go looking for that wire.
Posted : November 10, 2020 8:13 pm