Tak-Rings to fill the gap when you update your AC Control Knobs
I'm back with a new product.  This time it's an interior item that a few people on different Facebook groups have been searching for.  I also had a need as well.  So I solved a problem that many are facing.  I call them "Tak-Rings"  for Takuban and Gap-Filler Rings.  🙂
Here's a direct link to the product:
I don't have any really good pics of them, but I should get some fresh installed pics from some early adopters soon.
In the mean time, here are a couple pics of what these do: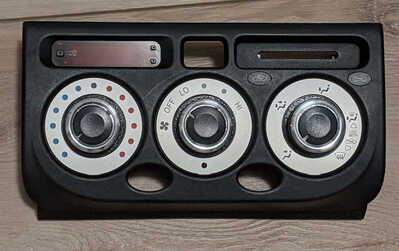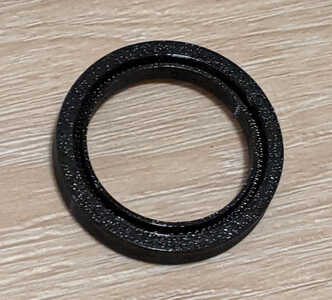 It may not be immediately apparent, but when you put these more modern knobs on your AC controls, the diameter of the knobs is a little smaller than that of the original ones.  This leaves a gap which causes light spill out around them as well as the knob itself is not that secure and sort of flops a bit.  With these rings, it blocks the light from escaping where it shouldn't and provides support for the knob.  And they have a slight textured finish so that you won't even know they are there.
I should point out that the product is the 3 rings only and does not include the knobs.  I realize I could offer a package deal, but it would be cheaper for people to buy the knobs on their own and then get the rings from me.
Anyway, if you're looking to do this update to your AC control panel, I have many sets made already and I can produce them quickly enough to avoid delays in shipping them out.
Thanks for looking.  Let me know if you have any questions.
EDIT:
Here are some before and after pics: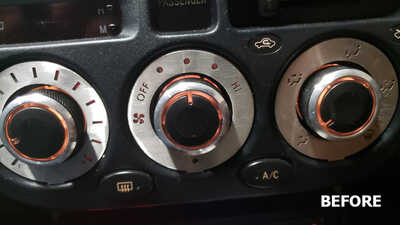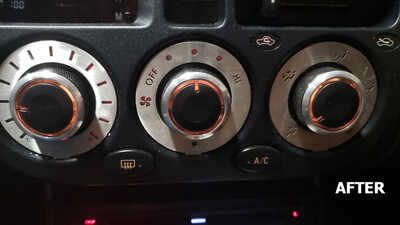 And in the dark: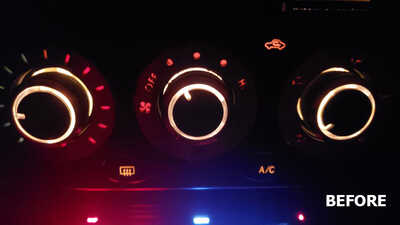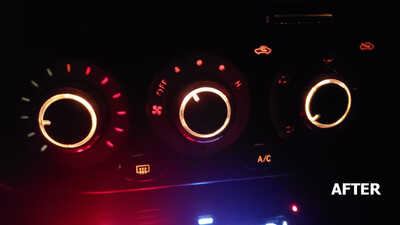 Topic starter
Posted : October 20, 2021 9:31 pm
The pictures I have are really terrible.  Hopefully, I'll get some better ones soon and I'll update both my product page and this thread.
Topic starter
Posted : October 20, 2021 9:32 pm
Maybe show a before and after picture to compare and contrast the original with the new and improved.   . . .  just a suggestion.
Posted : October 21, 2021 9:52 pm
Great idea!  I'll re-work the product page once I get some more installed pics too.  I'll request some before/after from the early adopters...
Topic starter
Posted : October 22, 2021 8:43 am
I have updated pictures on the product page.  I'm considering offering a package deal that includes the knobs along with the rings.  I'm not sure how much of a demand there is for the control knob mod though.  More details will follow if I do decide to go that rouge.
Topic starter
Posted : October 28, 2021 11:32 pm