Ref's yellow mk3
First post will be updated with pictures as things progress.
Current look: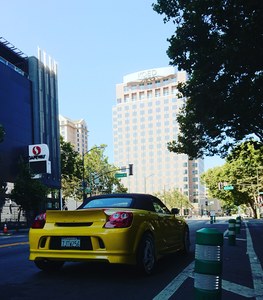 Additionally have an Apexi N1 catback waiting for install and fender flares on order (to go wider by the start of August)
Next step is to save up for my suspension stage of the build which will consist of:
- coilovers with front nose lift, 4 corner camber plates, and 5/7  kg front and rear spring rate ( may go for 4/6 or 6/8, likely through ceika)
- front and rear strut tower bars (matching, likely carbing)
- front and rear sway bars (matching, likely whiteline)
-assorted additional parts as necessary (battleversion possible)
update: apexi catback is installed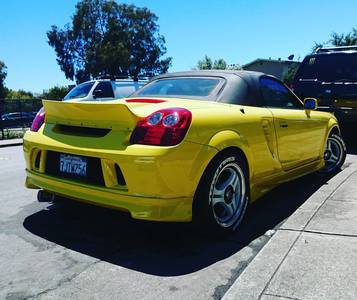 Topic starter
Posted : July 13, 2019 8:27 am
Posted : October 1, 2019 9:27 pm
X2...
Mono Craft GT-300 with a few upgrades...
Posted : October 2, 2019 7:34 am
It's interesting how similar the cars look side-by-side. One with no curves, one that's virtually all curves, yet they look more alike than different.
🐸, 2003, Electric Green Mica, (still !) not enough mods...
Posted : October 24, 2019 2:08 pm
Topic starter
Posted : October 24, 2019 8:46 pm