Sometimes you never know when you're missing something. I never knew I was missing the hardtop "triangles" until MikeV brought it up. I went outside to look at my Spyder and I too did not have them.
Yesterday after cleaning my car a little, I noticed a difference between the left and right sides where the hardtop meets the body of the car, next to the doors. How long had I been missing that part, did I ever have it? I have no idea. It looks to be just cosmetic, so I am not too concerned. But it is an itch and I can't stop scratching it.
Wish I had a 3D printer and I'd make my own. But then wouldn't I first actually need one to copy? AARRGH.
Anyone else missing one of these?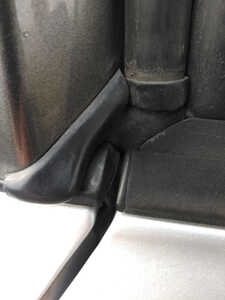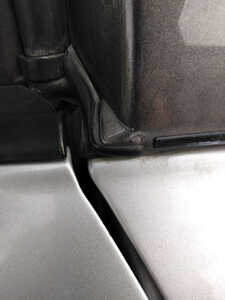 Topic starter
Posted : July 5, 2021 3:52 pm
I'll have to check to see if I have those parts when I eventually get around to taking my hardtop out of storage once the car is running again.  If I do have the parts, I'll look into the possibility of re-creating them and printing them in PETG.  they *might* hold up to the heat, but I would try to check for a part number somewhere and see if the real ones are available.
Posted : July 6, 2021 6:46 pm
Topic starter
Posted : July 7, 2021 2:04 pm