The random chat thread for throwing out things that don't matter
I just got new pair of in ear monitors IKKO OH10. Duel drivers in a pure copper body. 
  Generally Im a purest when it comes to flat frequency response but I am impressed with the V and U shaped frequency response that has become popular lately in the Hifi audio community because its undeniably fun to listen to.  This new set is slamming with so much clean sub bass  that it feels like Im wearing large full size headphones.  IEMs in the home are fine but once you go outside for a walk they tend to lose a lot of bass response because of microphonics and competing with transmitted low frequency  noises from bones when you walk  that you end up turning up the volume. This set is also very efficient  so it doesn't need a lot of amplification but having a  power cleans them up nicely.  I never thought this kind of sound was possible with so much bass but at the same time nothing else is overshadowed like the vocals. It sounds bigger than it should be and I plan to have other people sample  them just to see the reaction on their face. It will shame any kind of noise canceling technology. 
Posted : May 12, 2021 2:57 pm
   Today I have an appointment  with the motor vehicle administration  for historic tags. This will reduced the annual registration fees by half  and no emissions ever again which is a further reduction in costs that I have to pay for them to see if there is a check engine light. The last two times I was hassled because they didn't think the car was a Toyota as it shows up on the scanner but now I think its possible that the ECU shows up as a Celica causing them to flag the car. 
In addition to that I might qualify for another discount for insurance.  This is in thanks to the many car clubs and communities in my state and not the state because they  were trying to make things difficult  with having the car inspected first before it would be granted which probably would have failed 90% of these old cars.  Im sure the car clubs didn't have Toyota in mind but you cant discriminate.  
 The tragedy is I cant drive it until this gas thing is sorted out. 
Posted : May 14, 2021 8:01 am
Gardening update:  Mockingbirds have made a mockery out of me by gobbling-up my blueberries -- all the ripe ones ... and once I put up nets to stave them off, they are now eating my boysenberries and finding ways under the netted blueberries!  I used to like mocking birds.  No so much anymore.
Next year I will build, out of PVC and bird netting, individual berry cages to place over each of the 5 blueberry bushes.  Not sure just yet what tactic I'll take to protect the boysenberries.
This year I am finally getting some nice little cherry tomatoes and the birds are strafing those tasty little morsels, as well!   I feel like Elmer Fud chasing that pesky wrabbit, except this time it's pesky birds!
Posted : May 24, 2021 5:04 pm
@uncle-mush I just covered mine in bird netting. they do not even touch the raspberries just the blueberries 
Posted : May 24, 2021 6:37 pm
Garden shed came out nice.  Have fun loading it with garden goodies.
Posted : May 25, 2021 12:48 pm
Thought I would post a few more pics of the garden, etc, now that we are almost at the first of June and plants are just getting ready to go into full production.  Here is what it all looked like this morning: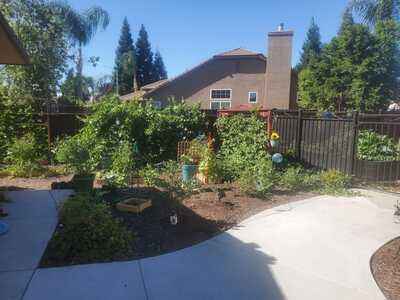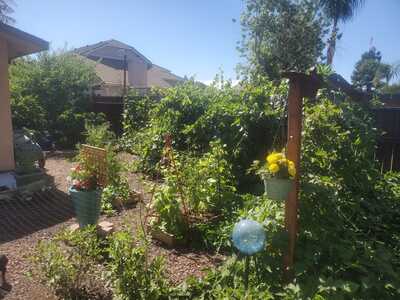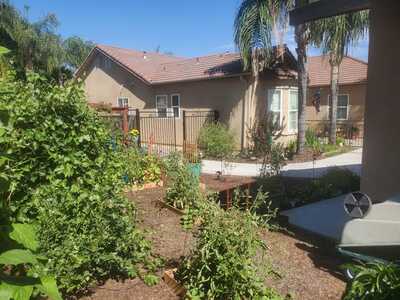 Here's the herb garden: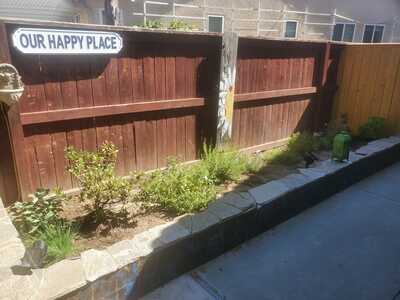 I made a little produce stand last year and we use it to share veggies and zucchini bread with the neighbors.  If we get a huge cucumber crop this year, might even share some home canned pickles.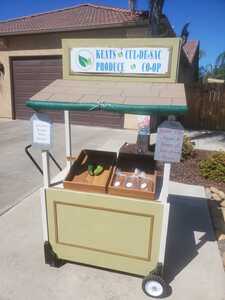 For what it is worth, here is a shot -- sort of -- of the front of the house . . .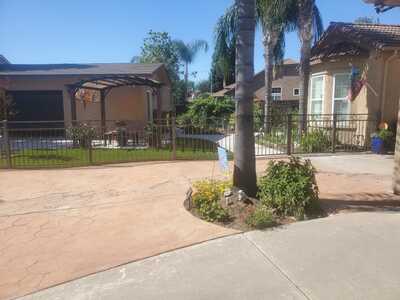 and here is a shot of the pool area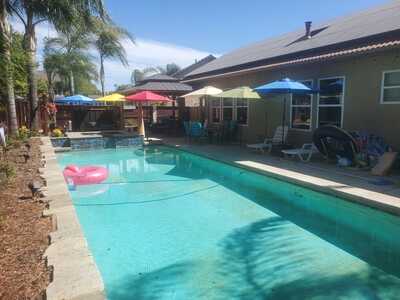 All of this makes it rather easy to stay sheltered-in-place during COVID (still).  We are grateful for our little slice of paradise.
Im going to make a trip to the Apple store to finally pick up my new M1 iPad. These things are hard to get in my area for the base wifi model as once they are shown availability they are quickly purchased from as far as a 50mi radius. I come to find out because of covid boredom iPad sales have seen a large up tick in consumption over other devices and its probably why I got a good amount for the trade in.  It would also seem selling used electronic stuff is fetching premium money like used graphics cards because there is a shortage of chips due to fires and shutdowns at two main plants in Japan that supply them for the industry.  
 I like Apple products but their infrastructure of futuristic selling at the Apple store is just too weird for me that I feel out of place like I walked into a daycare for children. Should be an interesting experience with my new breathable Colion Noir mask that says will not comply.  
Posted : June 11, 2021 9:06 am
@dev A most appropriate mask selection!
 I don't wear my politics on my sleeve but what threw me over the edge is a better mask made in the USA that is breathable. The cheap China made Amazon masks are horrible. The reaction I got was very different then what I expected especially for where I live. Most people reacted positively with being far more respectful even in the Apple store. It makes me think that there are a lot more normies out there that get it.  
 The only weirdness situation I had was going to Fedex to drop of my old iPad last week. I heard that they lifted the mask restriction but I was not about to take mine off because I don't want to be mobbed by people. The guy ahead of me did not have one so I asked and he said its fine now, so I removed mine and after that someone else. As I walked out there were two people in the store that exited before me having a negative heated conversation about it being not ok even though it is legal to do so. 
This post was modified 1 week ago 2 times by
dev
Posted : June 13, 2021 11:47 am
The mask or don't mask is never going to be fully resolved. I only wear mine where it is mandated (work, several stores) where it is allowable I do not wear a mask. Why? because I am fully vaccinated. Not that it is my business but is anyone still not vaccinated? 
People are simply virus uber's plain and simple. Unvaccinated people are how the pain of 2020 will continue. We actually made national news with IU being protested that they have instated a vaccine mandate for all students faculty and staff. The associated hospitals are the largest concern along with the new covid flavors that rolling the dice for vaccine efficacy. You won't get new flavors if people are recalcitrant to infection in the first place. 
Fascinating that the rates of vaccinations are political. Blue states are moving fast, red states are moving slow. I really find this mind numbing to be honest. I know a single person who due to severe egg allergies who cannot get any vaccines without lots of pain and suffering. The way to get past the mask issues is to be proactive in getting the people you know who have not gotten vaccinated to get vaccinated 
plus your cell phone service will greatly improve 😉
Posted : June 14, 2021 1:52 pm
What programmer/tuner did you get?  It sounds like you are happy with the tune, does it have different tunes for various mods (intake, header, exhaust, fuel, etc...)?
Thanks, I am looking at a new Mazda and am undecided on which path I am going to take.
Ken
Mono Craft GT-300 with a few upgrades...
Posted : June 18, 2021 3:14 pm
I used DRTuned. You tell him what mods you have, send him your OEM map, and he creates a basemap for you. Then you do data logs after the car's settled and he will send you revisions to perfect the tune. And yes, I'm VERY happy with DRTuned. 
Also got new wheels and tires! 18x8 BBS SR with 225/45 RE-71Rs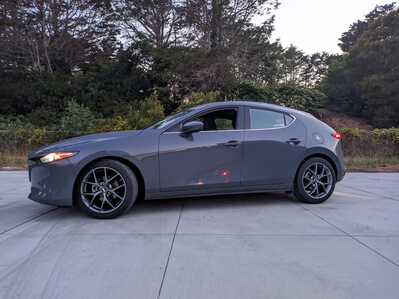 2000 Toyota MR2 Spyder, 2020 Mazda 3 Hatchback 6MT
Topic starter
Posted : June 18, 2021 3:49 pm