Best built cars of all time.
 Now that its been close to 14 years since the Lexus LS460 came out there are many high milage examples out there. There is a reported one I read about a few years ago that had over half a million miles that was used for limo service for a hotel in New York that was serviced at Lexus with very little that needed to be repaired before it was retired from service but still ran well.  I have to give it up to Toyota for making this and the Land Cruiser as being the most durable vehicles built and they are very easy to work on unlike a BMW or Mercedes that ends up at the salvage yard because the amount to fix it ends up being a total loss.  Old school Mercedes use to have this prestige of being well built and reliable but it doesn't seem to matter anymore with the Germans.  That BMW Supra now has a recall on the fuel tanks for potential leaks. 
 I found this yesterday and it seemed that it probably was neglected but still runs and drives well and could be just fine with a few repairs. It sold for $3800 . 
Topic starter
Posted : June 15, 2021 1:42 pm
Ford Model A, 93 years and still trucking.
I will admit that they are simple in design and build, but were very advanced in their day.
very high tolerance by today's standards
bottom line is they still work well.
Posted : June 22, 2021 12:00 pm
The 1995 Saturn SW1 (and 2)
One of GMs crowning achievements. It was not fast, came with rear drum brakes but the i4 aluminum block engine was one of the first to use space filling tech to make, got 40mph pretty much all the time and was surprising comfortable inside & the 95 redesign screamed 1990s. I put 200K + on mine before I was forced to get rid of it. it burned oil sure  but it would run for hours with less than 1/2 qt in the pan. For a car made to run rich, I had a spare egr valve soaking in gasoline for 6 month change out in the end. cross country drives, daily duties, kid puke and hauling 4 dogs with puking kids all under 90mph the only things replaced in the 17 years were the egr, an alternator and engine mounts that just disintegrated. Not counting the 6 batteries eaten up by texas summer heat (banging AC too). I have 1000s of spyder pics and maybe 3-4 of this. you don't love an SW1 but you are always sure it will get you home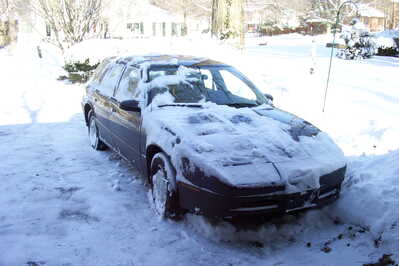 Posted : June 22, 2021 3:40 pm