A/C for the 2AR-FE swap
Got back to working on the 2AR-FE swap and i mocked up the Nissan Juke compressor in there and not only does it fit, it fits without removing the engine. you just need to remove the lower control arm brace and sneak it in there carefully.
These are just cheap brackets on the stock case, the actual part will be a replacement rear case half that i need to get to designing now.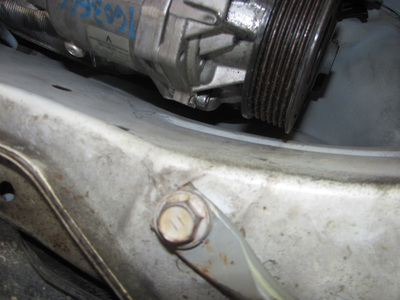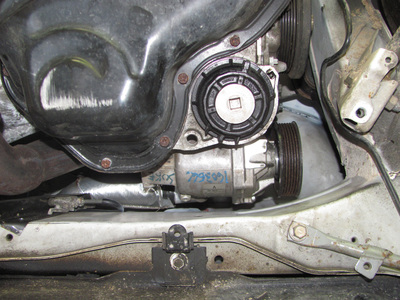 The belt gets within 8mm of the frame but the front engine mount is a really tight mount so it does not allow much movement in that area and this will not cause an issue. 
Posted : May 22, 2020 4:24 pm
With AC I am back on for this swap! From Texas!
Posted : May 22, 2020 5:42 pm
That's good to know. A/C has always been part of the intention for this swap but of course the best of intentions won't stop you from sweating so i understand holding off. 
I'm kinda taking a gamble on this. There's been very little interest in this swap and i know some are holding off for A/C and some are holding off for power adders. I hate to spend more money on something people aren't buying but i also don't want to stop one or two parts away from this being a popular swap.
I do know that ever since i started making these parts available there's been a run on EB60/EB62 transmissions so i'm hopeful it means people are working on collecting parts for this swap. 
Posted : May 22, 2020 6:35 pm
@marc I have located and purchased a 2004 Spyder that needs an engine. I will now do my due dilligence and see if this is the one, though I think that it is.
Posted : May 22, 2020 7:28 pm
That's great news, keep me posted and feel free to ask any questions you may have.
Posted : May 22, 2020 7:42 pm